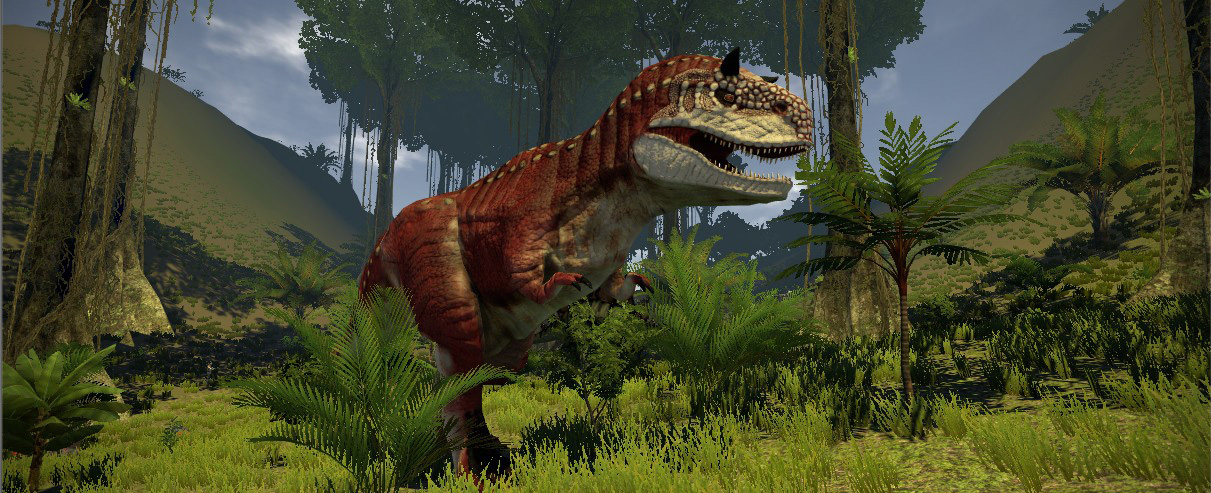 The Hunt
A downloadable game for Windows
Updated - Added additional weapon spawn points.
The Hunt is a generic free open world dinosaur shooter in the same vein as 'Carnivores'. Made in Unity over a weekend as a learning project the game features -

-24hr day - night cycle

-different dinosaurs / animals and various behaviours for each.(Some will attack,fake rush,run away or only attack when provoked).
-3 weapon types,ammo and health spawns

-large open world island environment
-player spawns at different spawn points
I originally planned to keep the project going as a fun way of learning bits of scripting and add to it (a map,vehicle,crafting) but decided to share it as it was just sitting on my hard-drive.

Any comments / feedback are appreciated,if you make a Youtube video feel free to link in the comments.
Install instructions
Unzip and launch from folder.